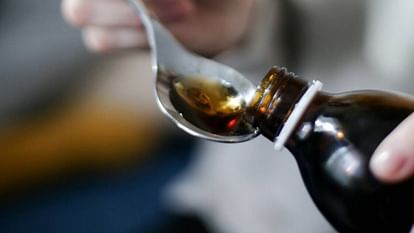 World Health Organization issued an alert
– Photo: Social Media
Expansion
The World Health Organization (WHO) has appealed to all the countries of the world to take immediate and strict action against contaminated medicines. Let us tell you that in recent times, there have been cases of death of many children due to cough medicine. The WHO issued a statement on Monday saying that more than 300 children under the age of five died in Zambia, Indonesia, Uzbekistan. The cause of his death was kidney failure and it was related to contaminated medicine. The WHO said that some cough syrups have been found to contain high levels of diethylene glycol and ethylene glycol, which have been shown to cause kidney damage in children.
Be aware that diethylene glycol and ethylene glycol are toxic chemicals, which can prove fatal even in very small amounts. WHO says that these elements should never be in medicines. The World Health Organization has appealed to all its 194 member countries to take action against contaminated medicines in their respective countries, so that more such deaths can be prevented.
WHO issued these alerts

WHO has said that stop the circulation of such medicines from their respective markets, which have toxic ingredients and can cause death.
WHO has said that all medical products available in the market must be approved by a competent authority and must also have an authorized license.
All the member countries should make provisions for testing according to international standards at the manufacturing sites of medicines in their respective countries.
According to WHO, market surveillance of medical products should be facilitated. This also includes the informal market.
The World Health Organization says that countries should have adequate laws to deal with manufacturers and distributors of substandard medicines.
Let us tell you that the Ministry of Health of Uzbekistan had told in a statement last month that at least 18 children died in Samarkand due to drinking cough syrup. Uzbekistan alleged that children had died after drinking cough syrup made in India. This medicine of the Indian company allegedly had the presence of ethylene glycol. In the African country Zambia too, the case of death of 70 children after drinking cough syrup had come to the fore. Ethylene glycol and diethylene glycol were also found in these cough syrups.